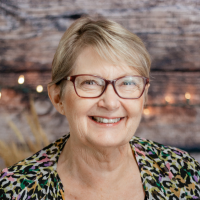 Annette Bower
Contemporary Romance, Women's Fiction, Literary Fiction
Award-winning author, Annette Bower is published by Soul Mate Publishing, LLC with four sweet, contemporary, romances set on the Canadian Prairie and the fifth to be released on July 14, 2021.
Her short stories are published and read in magazines and journals around the world.
She lives in the capital city, Regina, in the province of Saskatchewan, Canada.
She enjoys walking around neighbourhoods where she lives and travels. When she can, she visits the goodwill shops; it gives her a sense of the community and how they share with the less fortunate.
She delights in a good cartoon for the clever use of language and art.
Annette enjoys reading her novels to readers and discussing her journey as a romance writer.
You make the world a better place by making yourself a better person.
Scott Sorrell